SALT LAKE CITY —When breakout PGA Tour star Tony Finau was growing up in Rose Park, he didn't have much money to pay for clubs or rounds of golf; he had to learn to play in his garage.
More than 20 years later, Finau has risen to No. 14 in the World Golf Rankings after a season that included $5.6 million in winnings and three Top-10 finishes in major tournaments.
Finau went back to Rose Park on Tuesday night, donating 1,000 turkeys to give families a Thanksgiving meal that they might otherwise not have had a chance to enjoy.
"I love Rose Park," Finau said. "I love being from here, and I want to do my best to give back to a community that has given me so much. It's a great community; there's a lot of need here, and a lot of things that I feel I can help with.
"It was an incredible place to grow up, very family-oriented and a lot of great people."
After the same event a year ago, Finau and his non-profit Tony Finau Foundation wanted to do something even bigger.
"Last year, it was a big deal, but this year, we wanted it to be bigger," Finau said. "It definitely was."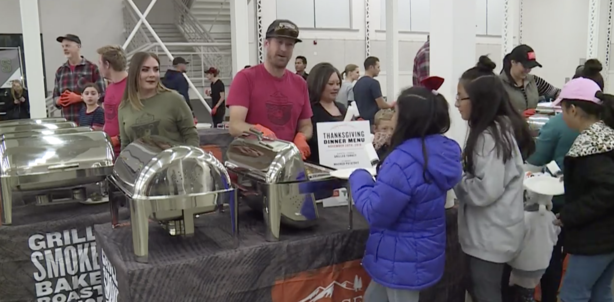 Finau also donated $10,000 to four different youth golf organizations last week, hoping to give back to children in the same way golf has given back to him and his family.
"It's a privilege to be in a position to give back, and one that I take pretty seriously," Finau said. "I know what it's like to be less fortunate, a little less privileged, and whenever I can give out a hand to those who need it, it's a good thing."